Advantages of adhesive stacking technique
Enhanced geometrical and electromagnetic properties
Reduced electrical losses
Reduction of eddy currents
Integration in punching process possible
Increased motor efficiency due to higher stacking factor
Customer Benefits
Freely accessible technology for every producer of laminated cores - easy in-house realisation
Low investment due to possible integration of adhesive application unit into already existing production lines
Adhesive stacking technique meets the increasing requirements for the production of high-efficiency motors versus commonly used technologies
Increase of motor efficiency up to 3 %
Reduced scrap rate due to reliable part quality
Process description
In line, a sufficient number of tiny adhesive drops is applied to the coated steel strip.
Metal strip feeding to the blanking punch.
The metal laminations are punched out.
The growing stack is held by a choke system and passes through a moderately heated area.
After a short period of time the complete stack leaves the tool sufficiently bonded.
Engineered by BAUER Lean-Engineering GmbH
Adhesive properties
The adhesive 2124 is a medium viscous product that can be easily dispensed automatically. It was developed to reliably bond electrically insulated stator or rotor laminations. Curing can be achieved in a short period of time by increasing the temperature in the stacking process. The adhesive cures to a slightly tough-elastic bond that is also resistant to hot ATF oils. 2124 can also be used in combination with the solvent based activators 4900 or 4901 in order to achieve fast curing at ambient temperature.
Specifications
Characteristics
Condition
Product category
Modified Urethanacrylate
Color
Light yellow
Viscosity [mPas]
300 - 500
Tensile shear strength [N/mm2]
(Steel-Steel; DIN EN 1465)
>13
Compression shear strength [N/mm2]
(DIN EN ISO 10123)
>21
Temperature range [°C]
-55 – +175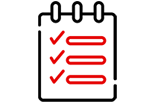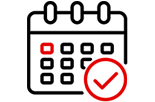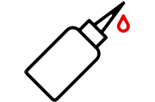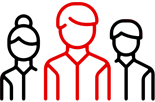 This is where you can get your individual offer or your personal sample.
You can also schedule an appointment with us or contact one of our application specialists.
Click here to get in contact with us