Lightweight/Composites
Composites are highly demanding in terms of bonding and handling process. It is therefore important to chose the optimal adhesive for your application. Kisling offers a wide range of suitable adhesives – whether high temperature resistance, long curing time or accelerated curing is required. Kisling will happily support you during your project implementation.
Success stories & customer benefits
Plastic holder (ABS-CFK)
1665

Fixture time saving of 20% due to very fast strength build-up of the adhesive

Golf club (chrome plated steel-CFK)
7420

Long open time for correct alignment (Shaft – club head)

Cable bushing (GFK-Metal)
7430

30% faster cure and thus quicker dryness of surface - important for post processing (grinding)

Visible exterior part of a sports car (CFK-CFK)
7440

Invisible glue line (no BLRT), no post processing required

Holder on medical device
1675

Inline quality control: Colour change of adhesive indicates initial strength
Fill in the contact form and get your free sample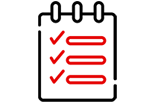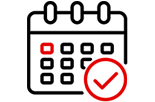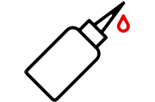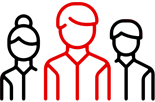 Receive your individual offer or your personal sample.
You can also schedule an appointment with us or contact one of our application specialists.