Now available in the Kisling product range: Thermally conductive encapsulants
Also in CMR free versions
Our objective is to achieve a protective function through our potting solutions. Our products are specially designed to retain their physically protective functions, insulating properties and thermally conductive characteristics even after long-term use and in tough conditions. The Kisling encapsulant range is offered in four product families:
Heat conduction
2K-Systems for an optimised heat management (1-2 W/mK)

Heat conducting paste/Gap Filler
1K and 2K-Systems for a technical high heat transfer (>2,0 W/mK)

Isolation/(Flame-)protection
2K-Systems for electric isolations and flame retarding applications

Transparency
2K-Systems for transparent and translucent applications

Thermally conductive encapsulants
Through the use of innovative fillers, we achieve excellent thermal conductivity and at the same time the lowest possible level of abrasiveness, good workability and outstanding flow properties. This profile of characteristics makes our systems perfect for use in the field of power electronics, battery technology and electric motors.

Heat conductive paste / Gap Filler
Our innovative filler matrix also provide the ideal basis for demanding heat-conducting pastes. These are characterised by high thermal conductivity and simultaneous outstanding workability, and are thus serious contributors to optimal thermal management. At the same time, they offer high levels of electrical insolation while not relying to any extent on silicones or solvents.

Insulation/(Flame-)protection
Through the use of various synergetic flame retardants, we achieve optimum flame protection completely without the use of halogenated flame retardants. In addition, we offer flexible adjustment of the level of hardness, always individually tailored to the customer's demands. The self-extinguishing properties of our products are confirmed by UL certification and open up a wide range of potential uses.

Transparency
To ensure we provide high quality demands and we have subjected our systems to ambitious long-term tests and analysed the materials' behaviour over many thousands of hours under extreme weather conditions. With our resins, your components will no longer be sensitive to external influences and be perfectly suited for use outdoors.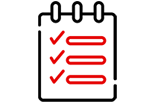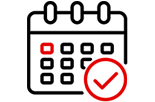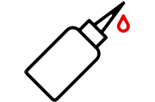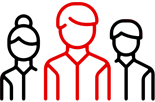 This is where you can get your individual offer or your personal sample.
You can also schedule an appointment with us or contact one of our application specialists.